Wilder Fire Department

402 Licking Pike

Wilder, KY 41071

The Wilder Fire Department was organized in 1957 as an all-volunteer department.  Today, the WFD is a combination paid/volunteer unit operating out of two stations.  The department protects a primarily residential community of 3,000 citizens located 2 miles south of Cincinnati in Northern Campbell County.  EMS service is currently shared jointly with the Southgate Fire Department.

ISO Class 4 rating.

Station 14

522 Licking Pike

Wilder, KY 41071

Roster: E1401, E1403, E1405, U1435, Boat 1425, M1380/1480, Car 1431, Car 1450

Station 1 (14 - North Station)

402 Licking Pike

Wilder, KY 41071

Roster: E1401, E1405, Utility 1435, Boat 1425, Medic 1380/1480, Car 1431, Car 1450

Station 2 (South Station)

1426 Gloria Terrell Drive

Wilder, KY 41076

Roster: E1403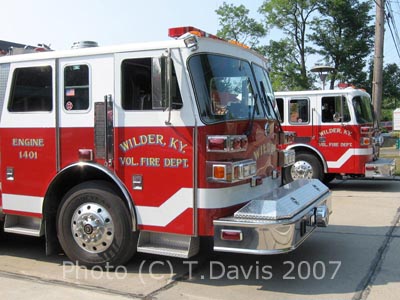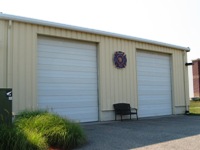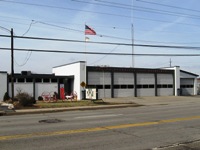 News/Updates:

11/20 - Wilder moved into their new station.  The two previous fire stations have been closed and combined into the new facility.

05/16 - Wilder received a new Sutphen pumper trcuk for Engine 1401.

10/13 - Southgate / Wilder EMS has placed into service a new Ford / Braun ambulance for Medic 1380.

01/11 - Effective January 1, Southgate / Wilder EMS is no longer contracting with Alexandria for ALS service.  Squad 1370 is now running as an ALS unit - Medic 1380, and Car 192 is now a first responder and designated Car 1331 when at Southgate and Car 1431 when at Wilder.

08/10 - Wilder has received their new SeaArk for Boat 1425.  It is currently temporarily quartered at the South station but will eventually move to the North station.

02/10 - The new Ford for Utility 1435 has arrived.

1/10 - Wilder has sold Utility 1435 and Boat 1425.   Replacement units are on order with boat delivery expected in May and the utility unit is the next few weeks.

12/09 - Wilder has received their new Sutphen rescue pumper. The new Engine 1403 has been assisgned to Station 2 and Engine 1401 has been moved to Station 1.

10/09 - Wilder is in the process of ordering a new boat to replace the current 1425.  The new rescue pumper is expected to arrive in November.

02/09 - Wilder currently has a new rescue pumper on order with Sutphen.  E1402 has been retired.