Featured Depts:

> Crescent Springs

Crescent Springs Fire Department

777 Overlook Drive

Crescent Springs, KY 41017

The combination paid/volunteer fire department operates out of a single station and protects the communities of Crescent Springs and Villa Hills, KY.  The department has been operating for 85 years, and protects a primarily residential suburb of Cincinnati with over 13,000 residents. 

ISO Class 4 rating.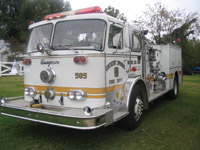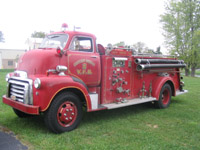 News/Updates:

09/22 - A new Chevrolet Tahoe was placed into service with Car 526.

03/22 - The department broke ground on the construction of a new fire station. It is being built on 4 acres of land behind the existing station.  The current firehouse will be torn down once the new one is complete.

12/21- A new Ford / Horton ambulance was received for Medic 514.  The 2013 Ford / Braun ambulance was retired.

07/18 - The department received a new Ford / Horton for Medic 514.  The 2013 Ford / Braun is now Medic 516 and the 2008 Ford / Braun has been retired.

03/17 - Engine 503 received a new E-One on a Typhoon chassis.  The 1994 Simon Duplex / Luverne previously assigned to Engine 503 has been retired.

06/16 - Crescent Spirngs placed into service a new Chevrolet pick-up for Utility 549.

10/13 - The department celebrated their 85th Anniversary, and received a new Ford / Braun ambulance for Medic 516.

04/12 - The new Spartan / Summit pumper truck has arrived for Rescue 524 and has been placed into service,  The Sutphen previously assigned to R524 has been retired and Engine 501 has been placed on reserve status.

06/08 - Crescent Springs received a new Ford / Braun for Ambulance 514.

07/07 - Crescent Spring's first aerial truck is received - an American LaFrance for Truck 510.  With the new arrival, E505 has been retired.

06/07 - E503's graphics were recently updated, added image to E503 page.